Dependable Family Law Attorney in Wayne County, NC
Family law issues can be complicated and frightening to face alone. That is why you deserve the support and assistance of an experienced family law attorney in Wayne County, NC, to protect your interests so you can move forward with your life. At the law office of Darrell K. Brown P.A., we have successfully handled a wide range of family law matters. Our caring and compassionate attorney has the knowledge and skills to address your unique, sensitive needs with understanding and professionalism.
Our Areas of Focus in Family Law Include:
Child Custody
It is always difficult when parents have disputes regarding the custody of their children. In challenging times like this, you need the professional assistance of a responsive, seasoned attorney. Darrell K. Brown P.A. has extensive experience handling custody cases and a wealth of knowledge to address your concerns per the law. He will work closely with you to provide the legal information you need to understand the legal process, your rights, and your responsibilities.
Having Darrell K. Brown P.A. as your child custody attorney can give you peace of mind knowing your and your child's rights and interests are protected. Contact our firm to schedule a confidential consultation and learn how Darrell K. Brown P.A. can assist you with your child custody case.
Child Support
Children are entitled to have emotional and financial support from their parents. However, determining the correct amount of child support can be difficult and take a lot of work. Our competent family law attorney, Darrell K. Brown P.A., can fully explain your rights and responsibilities to meet your child's financial needs.
Please contact us to schedule a confidential consultation to discuss your case. You can also check the North Carolina Child Support Guidelines from the North Carolina Department of Health and Human Services to gain some insight into the obligations of parents.
Alimony or Post-Separation Support
The divorce process can be emotionally difficult, but it's even more challenging when there is a disparity between your and your spouse's income, making alimony an issue in your case. You can rely on Darrell K. Brown P.A. to determine a mutually agreeable solution based on the financial needs of both parties. He has the skills and experience to handle complex alimony cases, helping you understand your legal rights and all available options so you can make informed decisions. Reach out to us today to schedule a consultation.
Equitable Distribution or Property Division
Let Darrell K. Brown P.A. assist you through the stressful and challenging legal process of an equitable distribution case. He will help you handle all the legal and financial issues regarding the division of marital property in a way that is best for you. This includes ensuring both parties divide the home, investments, vehicles, debts, assets, and retirements (domestic and military) funds fairly. In addition, our attorney can negotiate fair resolutions and represent you in court if necessary.
Contested and Uncontested Matters
Resolving your family's marital and legal problems requires a skilled and experienced family law attorney who cares and knows how to achieve a comprehensive result. Trust the law office of Darrell K. Brown P.A. to handle your divorce case whether there is already an agreement or it is hotly contested.
We're here to guide you in navigating the long and complex divorce process and working out a settlement that can help resolve your disagreements. Contact us today to speak with our compassionate divorce attorney, who can inform you about your legal rights and ensure you are fully protected.
Adoptions
Darrell K. Brown P.A. has experience handling all types of adoption cases, including contested adoptions when the parents' rights are terminated. He represents under the guardian ad litem program and is intimately familiar with juvenile laws. Contact our firm to schedule a confidential consultation and learn how Darrell K. Brown P.A. can assist you with your adoption case.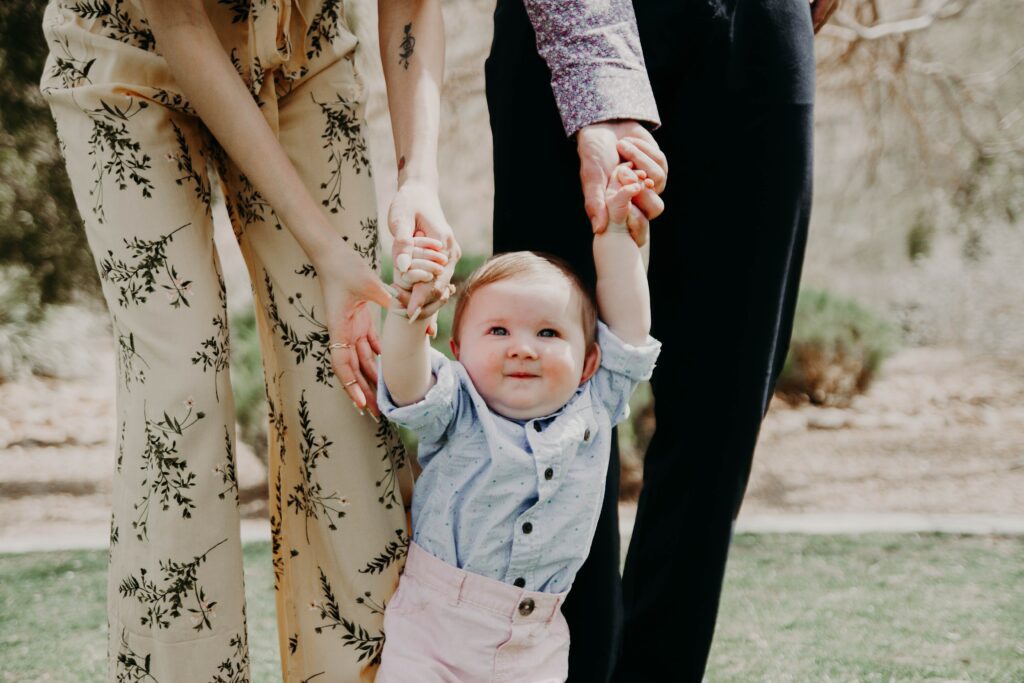 Talk to Us
Allow us to guide and support you and your family during these difficult life transitions. Whether you're in the process of a divorce, need help with an adoption, or have questions about enforcing a child support order, Darrell K. Brown P.A. is here to help. You will find that our legal services are provided at reasonable and competitive rates. Please note that a consultation fee is required for the consultation. After discussing the case details, we will determine the cost to take the case further.
Contact Us